Features
Welcome Page
Welcome existing and prospective clients to your website! Include important information about your firm, along with a personalized greeting. Tell them about the wonderful interactive resources included in your website, and they will add it to their Internet favorites, and share it with others!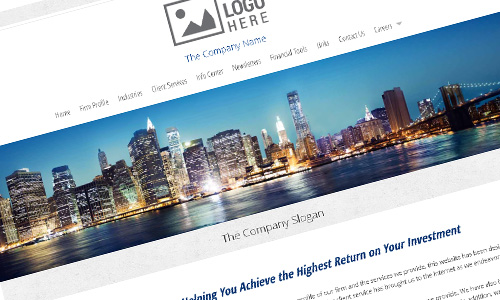 Firm Profile Page
Provide clients and visitors with background information about you and your firm, such as a brief history of your firm or a mission statement that expresses your client service philosophy. This is a great place to include elements of your unique expertise, and profiles of individual firm members.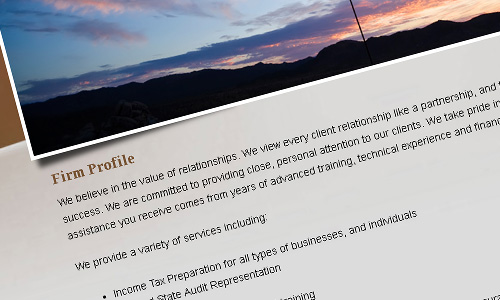 Industries Page
If your firm specializes in providing services to specific industries, you can highlight this expertise on the new Industries page. We provide a list of industries within the Site Builder Wizard, along with brief descriptions. You can select industries from this list, or add custom industries.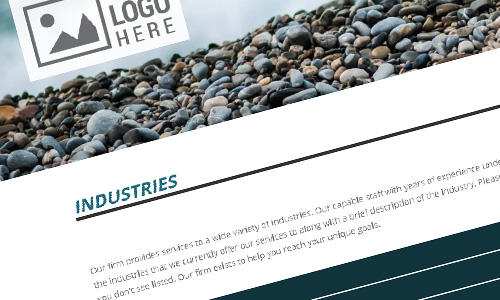 Client Services Page
Attract current and prospective clients with a complete list of professional services available from your firm. Select from a pre-set text listing over forty types of services and related descriptions, or add your own custom services to the list. Open up new revenue streams with existing clients by detailing your unique services.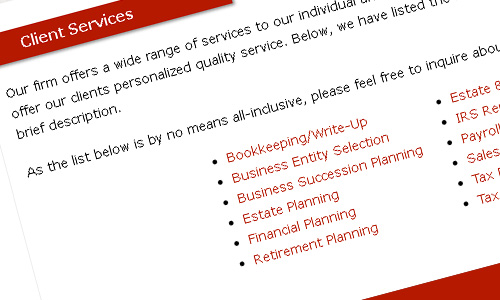 Info Center Page
Provide an abundance of valuable information and resources for visitors, including downloadable tax forms and publications. You can add special firm events and other important dates to the Events Calendar, and you can purchase a number of eContent add-ons for even more useful content.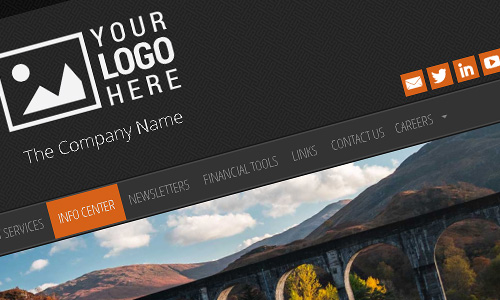 Newsletter Page
Each month, a new collection of professionally written articles automatically appears on your Newsletter Page, giving visitors a reason to revisit your website. You control which default articles you want to appear on your site, and you can even add your own custom articles. These in-depth articles and timely tax development analyses are written by top editorial experts from Wolters Kluwer.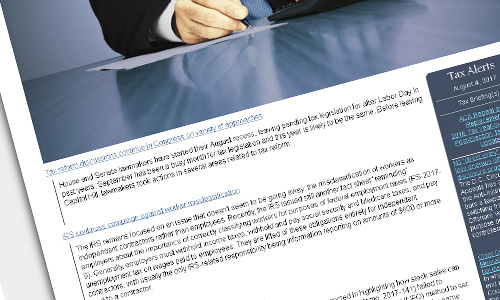 Interactive Financial Tools Page
Add interactive financial tools to your firm's website to make tax planning a snap! Each interactive calculator allows your clients to perform basic financial analysis with easy-to-read definitions, graphically enhanced tables, and charts. A tremendous list of all-encompassing financial tools will also be available at your fingertips. Tax calculators include payroll deductions, hourly paycheck, self-employment taxes, tools for determining how much is owed on credit cards, estate tax planning, and many more!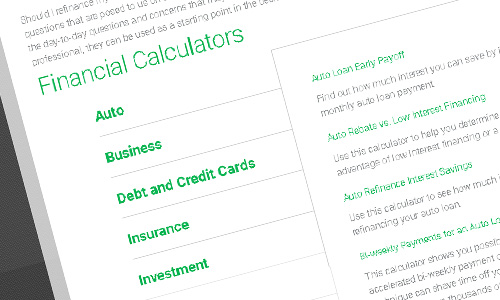 Links Page
Give visitors to your website a wealth of interesting and useful links to other sites on the Internet. Simply select from default links or add your own favorite links. You can even include a listing of your firm's professional referral sources.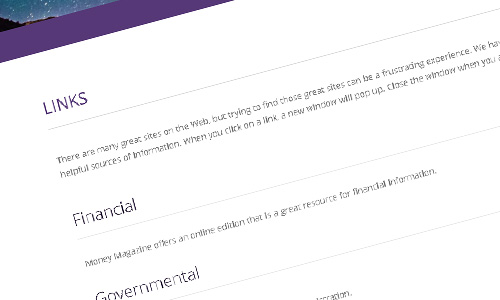 Contact Information Page
Add detailed firm and staff contact information for multiple locations, including address, phone numbers, email addresses and social media information. Visitors can also click a button for a map and detailed driving directions to your firm, or fill out a Lead Generator Form to contact you with questions or comments.
You can even add a Meeting Scheduler Form to your website that allows clients to request an appointment with a member of your staff. When a customer submits an appointment request through this form, the staff member with whom an appointment was requested will receive an email request. The staff member can accept or decline the meeting using the appropriate link in this email.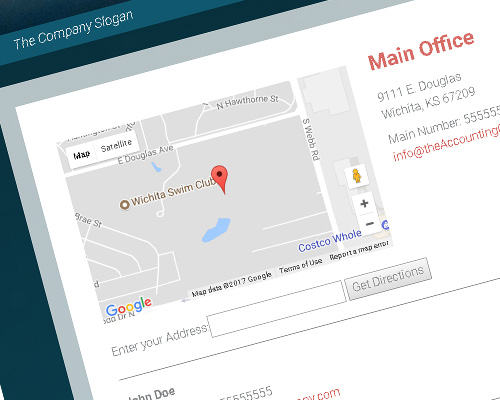 Careers Page
Post information about jobs that are available at your firm on the Careers page of your website. Applicants can submit their resumés and other application materials from this page as well. The applicant submissions are sent via email to a staff member that you designate.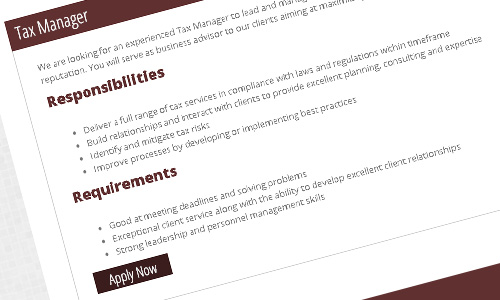 Add Your Own Custom Pages
You have the ability to add custom pages to meet your firm needs. This could be a Testimonials Page to promote customer experiences, or a Media Relations Page where you can upload information about your firm in the news. You can modify and change the content and pages easily on your own.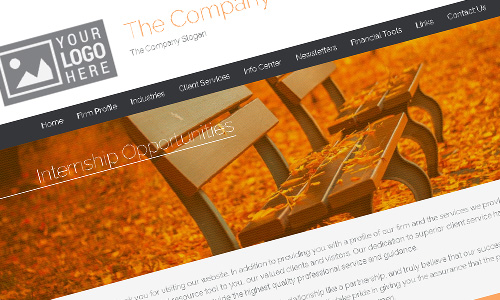 Optimize Your Website for the Search Engines
CCH Site Builder provides you with all of the tools you need to achieve the highest search engine ranking possible.
These tools will help increase your visibility in search engines like Google, Yahoo, and Bing. Increased visibility will help drive traffic to your firm's website.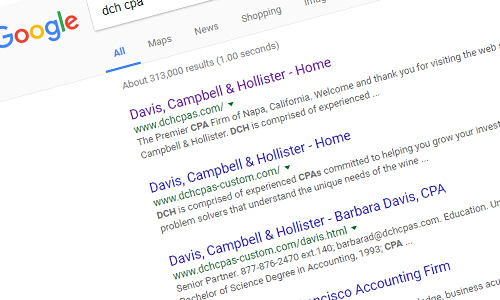 Accept Payments through Your Site
You can add the ability to accept payments via PayPal to your website. With this feature enabled, clients can enter basic payment information on your site, and then click the Make Payment button to open the PayPal payment page. On this secure page, clients can enter their credit card or PayPal account information and submit their payments.